Welcome
Welcome to Edelweiss Properties. Since 1975 Edelweiss has been serving the Greater Canandaigua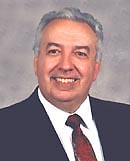 and Rochester real estate markets. Today, Edelweiss Properties continues to serve both communities as a full service, flexible, independent firm that is truly customer focused. Edelweiss prides itself on the relationships is has established and maintains with our customers and the community. We owe our success to many factors, including our extensive experience, our ongoing professional training, our attention to detail and high level of personal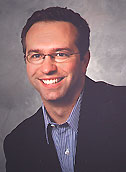 service, our use of the latest technologies, our expertise in marketing, and the skills of our exceptionally qualified, fully licensed real estate professionals. For your convenience and enjoyment, we have consolidated invaluable area information in our web site. Helping our customers to make informed real estate decisions while saving you time and money have always been our major goals. For more than 40 Years, we have focused on providing excellent customer service and if there is anything we can do to be of service to you or your family and friends, please contact us anytime!
"Thank You to all our past client-friends for your kind patronage and to all future clients... we look forward to being of service to you! "
Sincerely,
Nick Mendola & Marty Mendola
How We Work Differently to Benefit Our Clients!